Organization Structure
The Office of Research and Innovation is headed by the vice presidents and directors for research development, and further consists of faculty members, administrative staff, university research administrators (URAs) and industry liaison coordinators.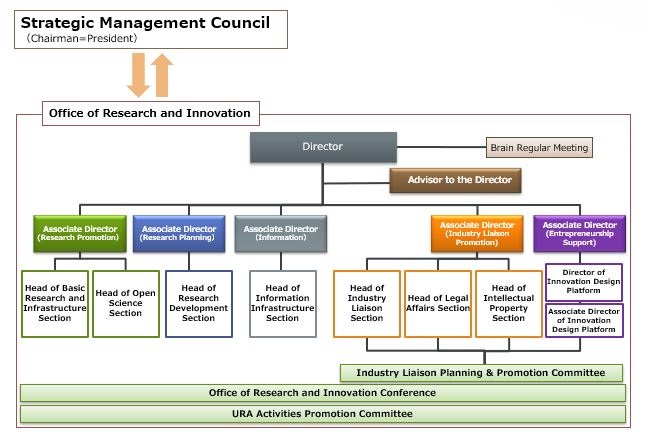 Members
Tokyo Tech University Research Administrators (URAs).
Members of the Research Initiative and the Office of Research and Innovation, the roles of URA and the coordinators, and contact information for each section.